They say that when you make your way south on Pacific Coast Highway and enter Laguna Beach, you become quickly seduced by its charms. As the quintessential California band, the Eagles famously put it, "the smell of eucalyptus in the air" will take you by surprise, and as you arrive downtown at the intersection of Main and PCH, you suddenly become aware of its beauty, made famous on television and in the movies. However, Laguna Beach is much more than a fabulous set for the rich and famous; it is a vibrant and friendly community featuring, yes, stunning beaches, but also a historical, artistic culture with renowned artists of all ilk, a thriving center of commerce, and of course, the most spectacular real estate properties in California.

The beaches… if you are a beachgoer, you've just entered paradise. From the hustle and bustle of Main Beach, where you can witness world-class volleyball players practicing their craft, to the privacy of Emerald Bay and its stunning cove, Laguna Beach is home to some of the most beautiful beaches in Southern California, including Crescent Bay Beach, Victoria Beach, and many other local spots where surf and sand collide for your pleasure. You can enjoy swimming, surfing, kayaking, and sunbathing all year round in the warm California sunshine.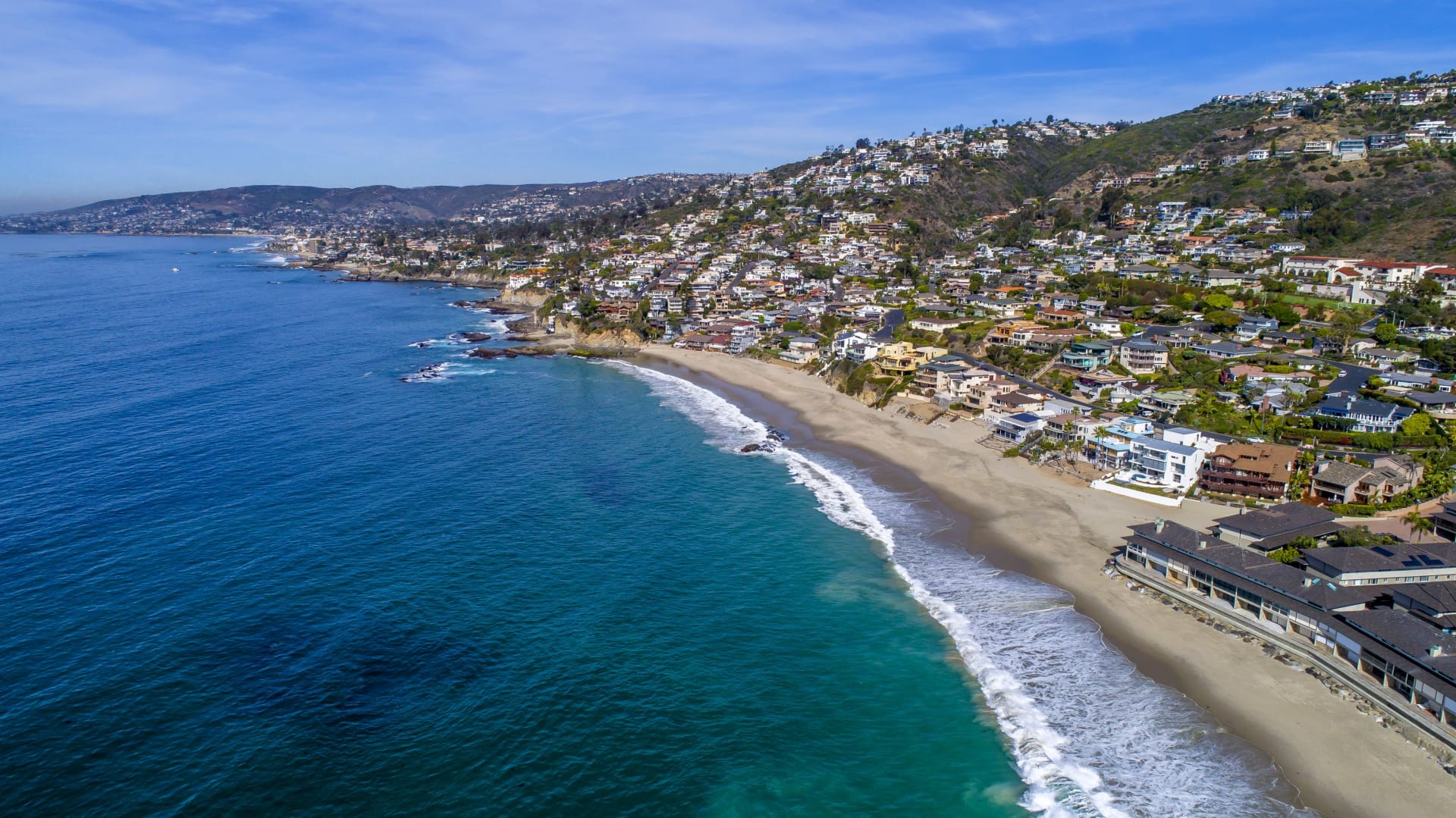 Laguna Beach
has a thriving artistic community, with numerous galleries and art festivals throughout the year. The city is home to the Laguna Art Museum, which features a collection of California art from the 19th century to the present. One notable event taking place in the summer is the Pageant of Masters, which is a can't-miss happening where art comes to life in a stunning display of imagination and craftsmanship (fair warning, tickets sell out very quickly, so plan your trip ahead.) The Sawdust Festival is a collection of local artists displaying their wares available for purchase; it is a fun gathering spot for the whole family.
Laguna Beach is surrounded by natural beauty, including the Laguna Coast Wilderness Park and Crystal Cove State Park. You can hike, bike, or ride horseback through the scenic trails and take in breathtaking views of the Pacific Ocean.
If you are a foodie, Laguna Beach has something for everyone; from local spots to grab a quick taco to a 5-star dining experience, it truly is a diverse culinary scene, with numerous restaurants offering everything from fresh seafood to farm-to-table cuisine. Visitors can also enjoy local craft beer and wine from the many wineries and breweries in the area.
Did we mention real estate? Laguna Beach features some of the most exclusive listings in all of California. From quaint neighborhoods with craftsman charm to elaborate and expansive properties with unparalleled ocean vistas, there is something for everyone and, surprisingly, for every budget. The experts at Livel Real Estate can guide you in finding the home of your dreams with a superior knowledge of the area since most of our agents reside in town and can help you determine the right neighborhood and, most importantly, the proper budget.
Search for
Laguna Beach Homes for Sale here.
We'd love for you to be our neighbors! Contact us at
livelrealestate.com
or give us a call….